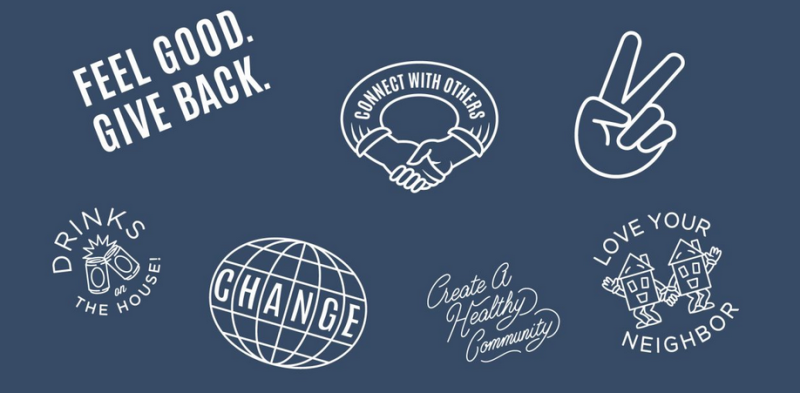 Volunteer with PubCorps
Add yourself to our volunteer list and get notified about all volunteer opportunities! Sign up here.
Scroll down to see what we've got going on next!
Next up: a PubCorps Partnership Event!
Join the PubCorps team as we help our partners at the Dr. John Wilson Community Garden in Black Mountain. Scroll down and sign up below!
We'll be helping with cleanup after their Emp-Tea Bowls event on Saturday, June 3. Emp-Tea Bowls is the garden's annual fundraiser. Each ticket includes a take-home tea bowl handmade by a local potter, which serves as a reminder of folks whose bowls are often empty.
The Info:
Cleanup will take place from about 7 to 8:30 p.m. We'll be tearing down tents, tables, and chairs; packing up materials; gathering trash; moving tables; and gathering signage from around the property.
In true PubCorps style, volunteers will get a ticket for a free post-event beer or non-alcoholic beverage at The RailYard Blk Mtn.
When: Saturday, June 3, 7 p.m. to 8:30 p.m.
Where: Dr. John Wilson Community Garden, located at 99 White Pine Dr. (Click on the link to see the map location.)
Fill in your info below and we'll see you on Saturday!
---
Past Events:
Sunday, May 7
10:30am to 12:30pm
The RailYard Blk Mtn at 141 Richardson Blvd in Black Mountain, NC
Our goal is to pack 60,000 shelf-stable meals for distribution to families in Western North Carolina. This is a great opportunity to meet new folks and have fun – and get a free beer or other beverage at The RailYard after the event!
We'll have DJs spinning upbeat tunes. Food will be available for purchase at SmashBalls starting around noon.
**This is a rain or shine, indoor event.
Join us – it's going to be great!